Uneven, cracked or sinking concrete cannot only give a poor appearance, but it can also be a safety hazard. At Frontier Basement Solutions in Gering, NE we offer concrete leveling services for both residential and commercial properties. Using the process of foam jacking or polyjacking, the uneven concrete can be repaired in a more cost effective way than replacing the slab. Polyjacking is a process of injecting a two-part polyurethane, closed cell foam underneath the concrete. This foam expands and hardens pushing the concrete back to its original position.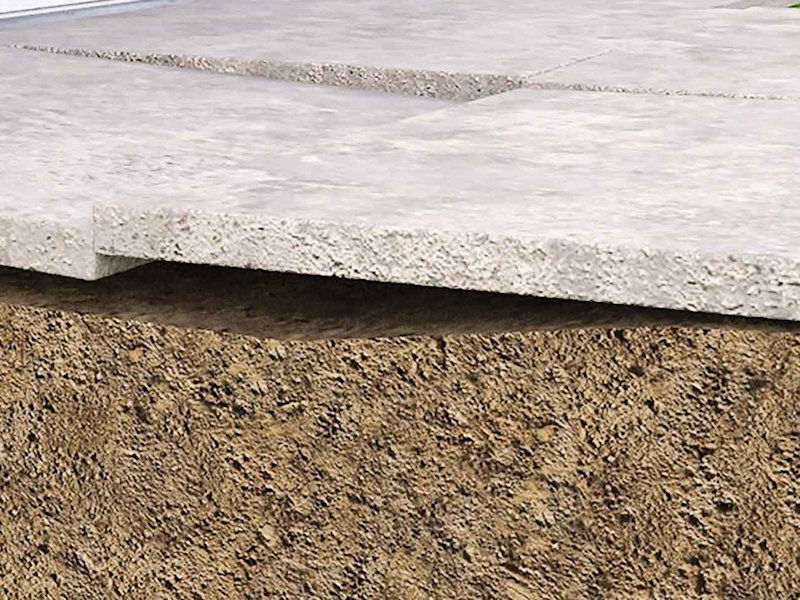 What causes concrete to sink or crack?
Freeze and thaw cycles
Soil shrinkage
Plumbing leaks
Soil compaction
Soil erosion
Poor drainage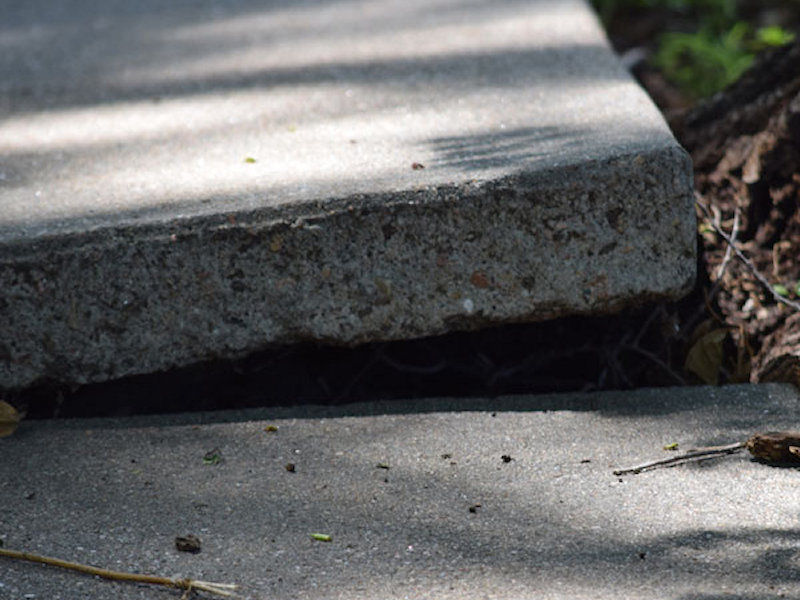 What are the benefits of concrete leveling?
Helps compact the soil
Erosion resistant
Lightweight
Installation is quicker and cleaner
Permanent repair solution
Fast curing time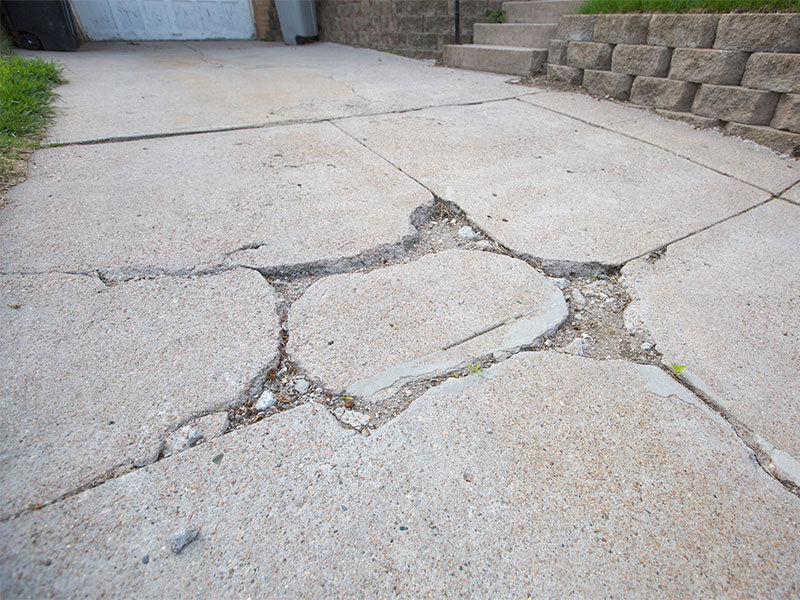 Where is concrete leveling used?
Driveways
Steps
Pool decks and surrounds
Parking areas
Patios
Sunrooms
Curbs
Basement floors
Warehouse floors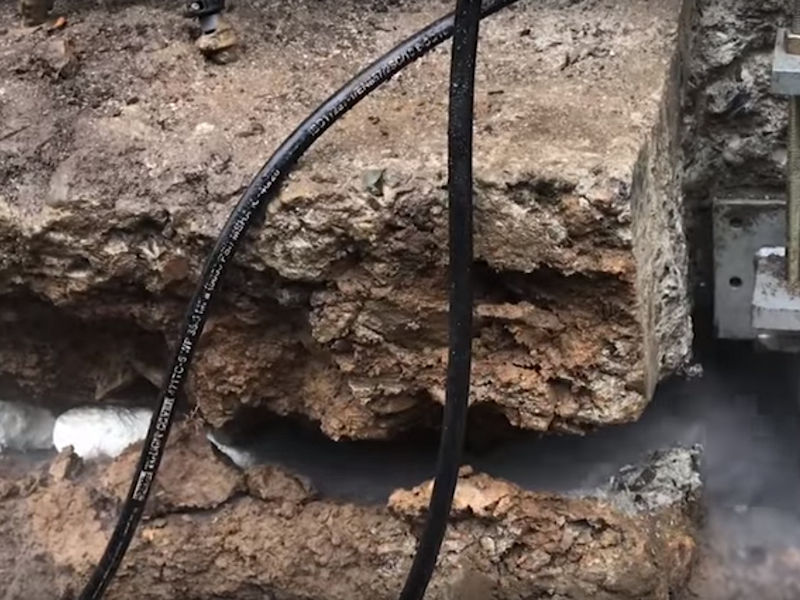 What is the process of concrete leveling?
1. Clean dirt and debris from the damaged concrete surface.
2. Drill tiny holes into the area of the damaged concrete surface.
3. Inject each hole with an injector so the foam can easily pass through the holes.
4. Inject polyurethane into each hole. The vacant area underneath the concrete slab will fill with the polyurethane and harden.
5. The holes are cleaned and sealed with concrete.

How long will this process take?
The foam cures in minutes and most projects are completed within a few hours to a day.